Description
Nakto ebike Camel Step Though
Nakto ebike Camel Step Though. Local? Calls in to ask about renting a ebike.
NAkTO camel man black ebike is a value-priced cruiser ebike with metal fenders, suspension fork, rear rack, front basket, and battery integrated headlight , suitable adjustable seat. Test Ride or Check them out in Binghamton New York.  SUNY Students take the new Rail Trail to school and back to Binghamton. This is the best most universal ebike model that is under $1000.00. Low priced electric bikes are great for fun and transportation.
Details from Nakto
Charge the battery at least once a month.Please reserve the original package for some time in case for any issues of bike return.

✔️ High Speed & Premium Materials – 350W rear hub brushless motor and removable battery make the bike reach 30-40 miles on a single charge.Electric bikes feature a high-strength carbon steel frame. The fork is made of high strength carbon steel. It has a high-quality comfort cushion and a larger and stronger frame that can help you withstand more weight, create a heart and reduce your daily troubles.

✔️ Safe brake and Gear Shift System — The electric bike has front and rear brakes and a six-speed change system that allows you to choose any speed as needed. 5-level assist system helps you save effort when going uphill

✔️ 3 Modes of Cycling — Pure electric mode and electric pedal assist mode and pure pedal mode. You can change the mode and enjoy a long trip. Combining the three modes is a better choice for you.

✔️ Shorter Delivery Time — NAKTO is in California,USA. All shipment is delivery to customer from California Warehouse, Faster shipment delivery is 2-4 days.Amazon offers free assembly for orders that sell for $500 or more, but it's not the seller's business, if the assembly shop has caused you trouble, please ask amazon or the assembly shop for help or a claim.In addition,the bike is 95% preassembled, the assembly is very simple, we also have corresponding guidance video, you can email us.

✔️1 Year Warranty & Professional After-sales Service — Nakto Inc provide 1 year warranty for the electric motor, battery and other parts. You don't have to worry about damaged parts or repairs. If you have any questions, Nakto Inc have professional after-sales service staff who will reply to you within 24h. Note: Our ebike arrives 95% assembled, it's not hard to finish assembly. If you need help please contact us we will send you install video

250W brushless geared hub motor with max torque of up to 35Nm

A fully charged battery can last up to 22miles and 4 hours to juice up fully

36V/10A Li-ion battery on frame for better weight distribution

supports both pedal assist and twist throttle to power your cycling
Nakto Camel Men Bike comes with a uniquely beautiful gloss finish that gives it a clean, modern look. You will love riding it on congested streets and city paths. It is perfect for sightseeing, roaming parks, and visiting places with plenty of shops. The Nakto Classic is the ideal ride for going to school or work. This camel men electric road bike is perfect for working moms and dads, students, office workers, and city dwellers.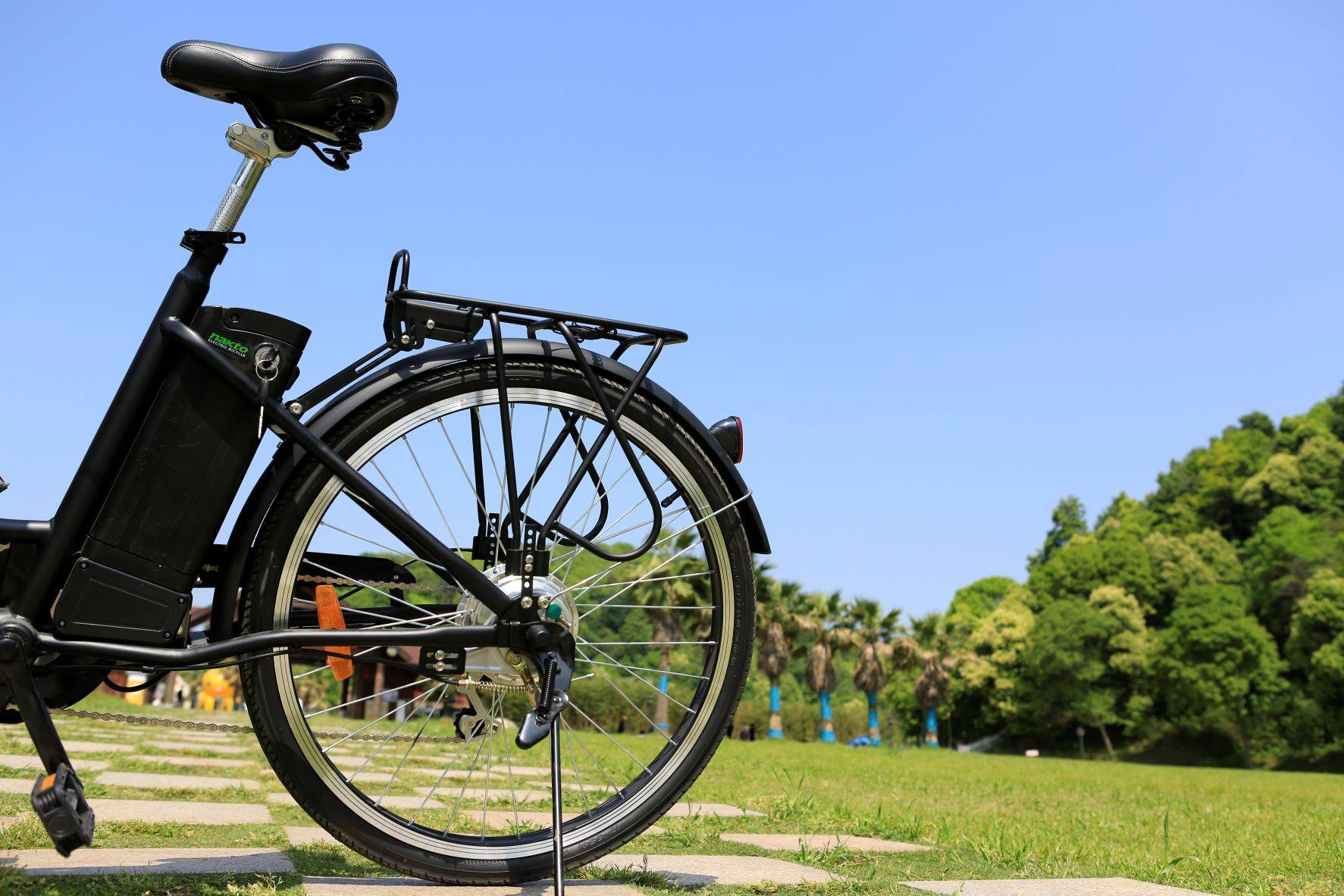 Driven by a 250 watt rear hub-motor with both throttle and cadence based pedal assist, features a 36v 10a lithium battery and easy to use controls 6 speed Shimano derailleur, 14-18 tooth cassette with a 44 tooth chainring in the front, rim brake in the front and drum brake in the rear
The camel men electric city bike comes with gorgeous 26-inch spoked rims with sleek road tires . With a wonderfully balanced 68 lbs bike Fram, this urban e-bike features a lithium powered long range (22 mile max range) battery fueled by a rear hub 36V 250W motor. you will love riding it on congested streets and city paths. It is perfect for sightseeing, roaming parks, and visiting places with plenty of shops.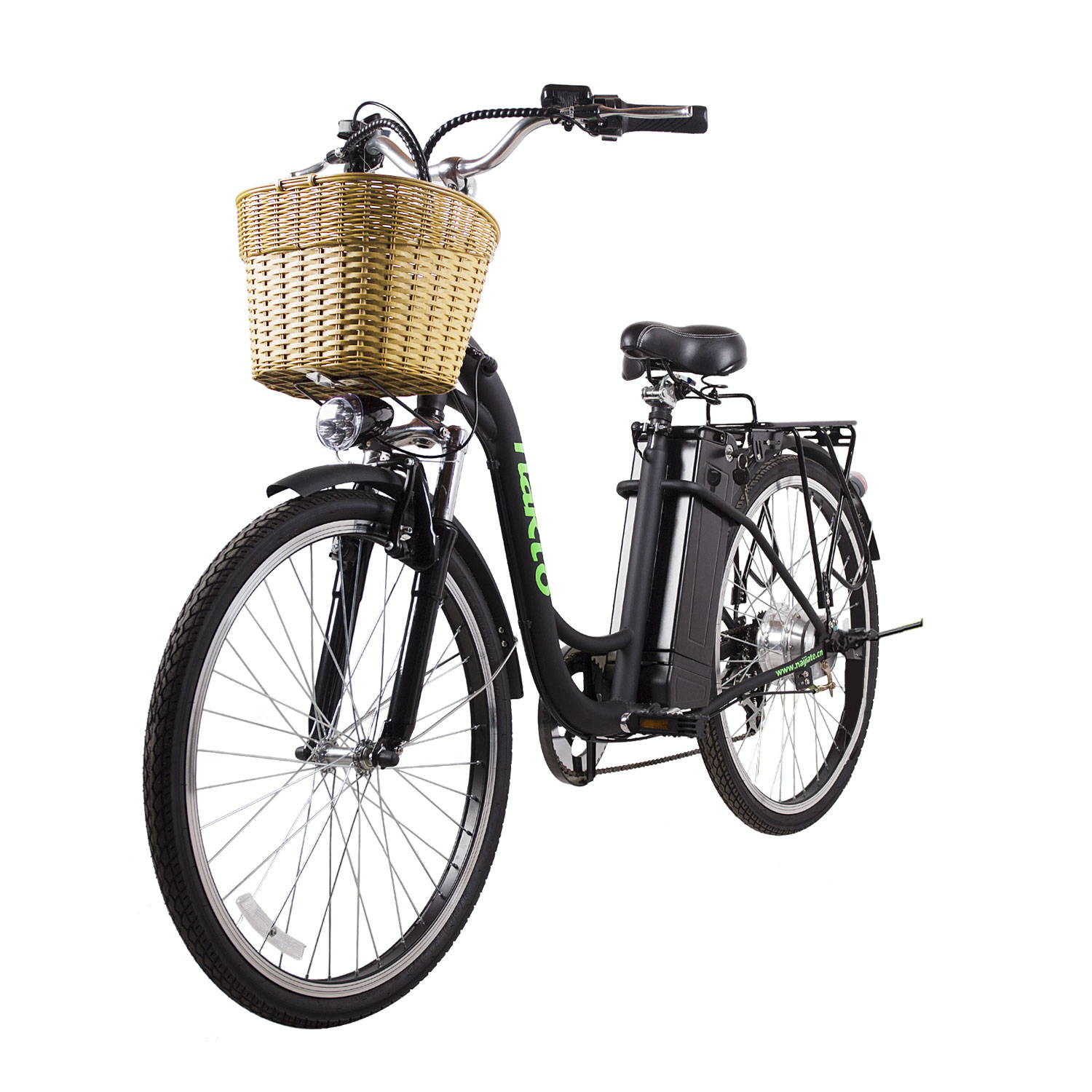 All measurements provided in inch unless otherwise noted.
Tianneng 36V/10A, removable, supports up to 22miles
Trama 82B sprung fork, 60mm travel
Carbon steel bar, 22.8″ width
Aluminium alloy dropper post, seat-height adjustability, 1″ diameter
Comfort padded in black, 2 damping spring
Shimano Front V brake , rear expansion brake
Integrated into the rear wheel, geared brushless hub